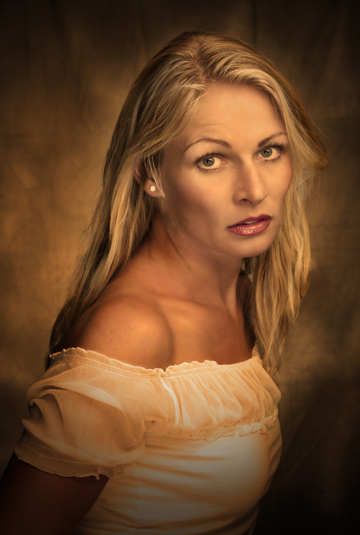 Commercial photographers are some of the highest paid professionals in the photographic industry. It's true rates can run $1200, $2000, and even $5000 per day plus expenses. A career in commercial photography can be pretty exciting while you are traveling around the world, shooting an annual report, company brochure, travel essay, or an advertisement for a global corporation.
Does this sound like the dream job? Well, it can be and this commercial photography program at is designed for aspiring and enthusiastic students who desire to become a professional commercial photographer.
Maybe you have cameras and lights and feel you are ready to compete. Do you have the essential skills to take on jobs and create a quality product? Do you know whom to call? Do you know why you use an umbrella over a lightbox for a portrait? Can you shoot food for a menu or a CEO for an annual report? Do you know how to 'style' a shoe to photograph? When should you create specular highlights instead of diffused?
When you are ready to open your business and compete, who do you show your portfolio to? Do you even know what your portfolio should include? What should you bid to shoot an annual report for a week? $2000 or $12,000? To secure assignments who do you market to? What is a better way to market, direct mail or source book? Someone saw one of your photos and wants to use it in an ad, do you know how much to charge? Can you price a stock photo based on usage and market penetration? These and so many more questions are the issues that a commercial photographer deals with everyday.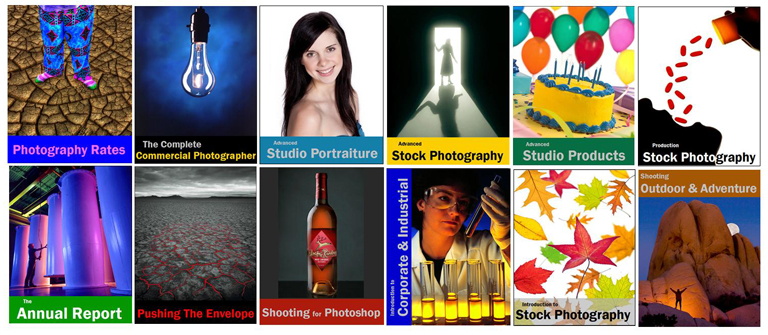 Photographic Education Today
Having a screwdriver and wrench does not make anyone an auto mechanic nor does a camera and lights make anyone a commercial photographer. An exclusive set of skills are required and the development of a business sense as well. Successful commercial photographers know the business inside and out and can shoot most anything that comes their way and obtaining these skills takes time and commitment. Do you have it?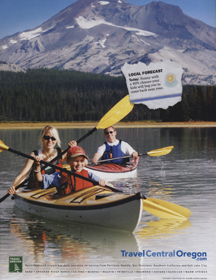 Many general college programs teach basic through advanced photography skills and it takes years. There are also private professional schools as well. Have you checked out the costs at those schools? One 10 month program in Massachusetts is $26,000. Another very good school in Southern California does not even publish their tuition. And there are many more very good schools where tuition for the program is in the six figures. Can you afford that?
What will you learn at a college or university with a photography program? History of photography? Will public speaking, math and physics be part of the program? How about spending a year in the darkroom making prints? Printing is fun, but how much of this will you use in a commercial photography business that is totally digital? The world of photography is now digital! Instead of a wet edarkroom you should be in a digital darkroom using Photoshop™ and making big bucks.
The Perfect Self Paced Course
This 1 Year Professional Photography Program includes tools and techniques allowing you to meet the demands placed on photographers today. In fact, we did not have
to go far as our instructors are working professionals who have businesses and work in the field every day. The question was: how can we provide an in-depth, accelerated, and intensive program to meet the needs of aspiring pros who wish to work in today's business? It is a demanding field requiring a precise set of skills and a knowledge of an extensive set of creative and technical processes. This course was developed to take beginning photographers from novices to pros with a portfolio to show art directors and all in 1 year.  
We will take full advantage of the most powerful education tool in history; the internet. This will allow you to work from your home, keep your current job, and learn as much as if you were attending a photography school. Each week you will receive a lesson related to a specific subject or photography category. The lesson will include information behind the ideas, how the sample images were done, lighting diagrams, and some lessons will include video tutorials that you can watch on your computer.
What will you learn:
– Portraiture
– Products
– Architecture
– Corporate and Industrial
– Advertising
– Fashion and Beauty
– Travel
– Food and Beverage
– Lifestyle
– Editorial
– Stock
and some Photoshop as well.
You will also learn how to budget for your business and studio, create marketing materials, design a portfolio, determine your photography rates, bid on jobs, price stock photography, find clients, seek a stock photo agency, and a lot more.
Each lesson will include information behind the ideas, how the sample images were done with many include a lighting diagram. Some lessons will include video tutorials that you can watch on your computer. And there are over 850 pages spread across more than 36 lessons.
The Course
The program has been divided into three modules; Foundation, Advanced, and
Professional. The Foundation Module, 12 lessons and 12 self assignments that focus on the introduction to all facets of photography subjects including: studio lighting, portraits, products, color management for lighting, location lighting, flash, editorial, travel and leisure, corporate and industrial, and stock photography.
The Advanced Module, 12 lessons and 12 self assignments that cover advanced techniques for portraits, products, location lighting, architecture and interiors, flash, shooting salable stock, fashion, advertising, lifestyle, outdoor and adventure.
The Professional Module brings it all together. 12 lesson and 12 self assignments. You will begin assembling your portfolio, develop marketing materials, begin seeking out clients, and prepare your stock images for submitting to a stock agent. How to bid on jobs, negotiate stock photo usage fees, and market your business will be covered. Additional lessons will also include Creative Photoshop Techniques, The Annual Report, Production Stock, a Business Brochure, and an Architecture assignment.
Who is the teacher?
Before you take a workshop anywhere, you should be asking this question. Are they qualified to be teaching this workshop? Has the instructor actually worked in the business? What you learn and where you go with photography depends on an experienced and qualified instructor guiding you.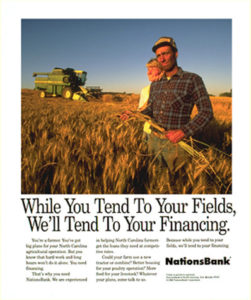 This course is taught by Charlie Borland, veteran professional photographer for over 25 years. He has traveled the U.S. and Internationally on assignment for many magazines and large corporations including: Xerox, NW Airlines, Fujitsu, Tektronix, Nike, Blue Cross, Nationsbank, Precision Castparts Corp., Mentor Graphics, Texas Instruments, Pacificorp, Cellular One, America West Airlines, Sequent Computer, Early Winters, Cascade Bancorp, Associated General Contractors, Sunset Magazine, Farmers Insurance, Key Bank, Northwest Airlines, and many more.
In 1990, with the success of his own photo marketing, he started Borland Stock Photo in Portland, OR. This boutique stock photo agency eventually represented the images of 50 photographers before being sold to FPG (later Getty), a NY stock agent. In 2001, he co-founded www.fogstock.com, an online agency where he currently assists in image reviews and works with the agencies many photographers to develop marketable imagery in today's competitive environment.
How It All Works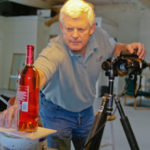 This course is available with or without instructor. You can choose to purchase the course on DVD for $329.00 and complete the self assignments at your leisure. If you choose to take the program with instructor you will receive one lesson per week over the next year and have 12 days to photograph your assignment. You can ask all the questions you wish during this time and the instructor will respond in a timely manner. The cost with instructor is $2999.00.
For course participants who desire additional hands on training, we offer the option  of visiting our studio in Oregon for any of our custom photo shoots including portraits, products, architecture, stock photography, and more.
If you have any questions about this program with instructor, please send us an email to charlie@borlandphoto.com or click here to purchase the DVD. If you would like a list of recommended equipment for this program please send us an email as well.