I have been experimenting when time allows with variations of B&W images. I like HDR although admit that the days of super grunge are over for me. All the color globs and noise….been there, processed that!
HDR has come a long way and now I use it more for creating natural looking images with lower contrast like some architectural assignments I get for time to time.
I have photographed some objects over time where i went crazy with grungy HDR but now I prefer to process more normal and then maybe with a hint of grunge…then converting to B&W.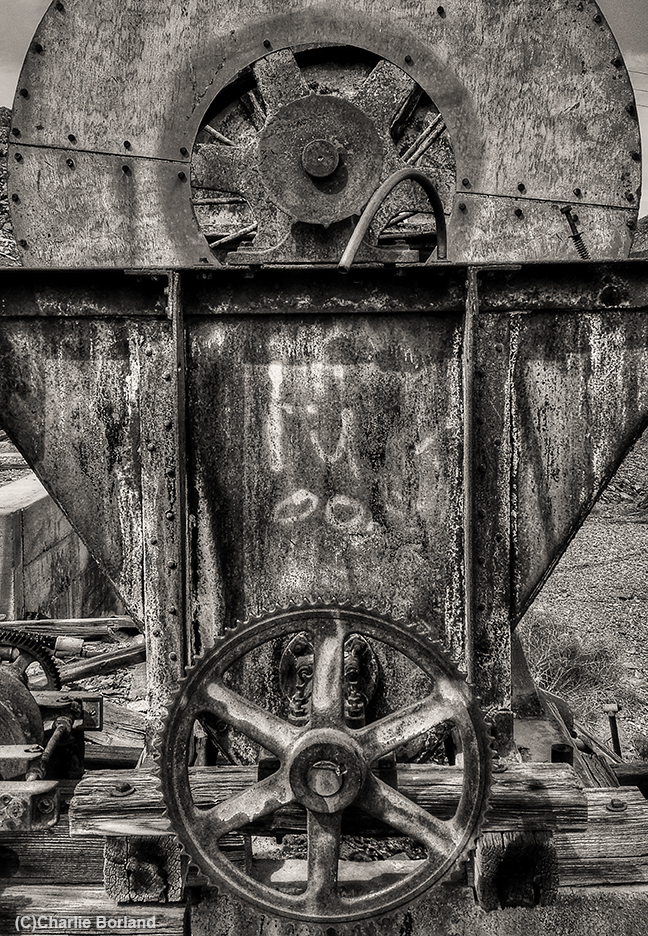 Here is a piece of equipment at an old mine in Arizona that I processed in HDR and as color then converted to B&W and pushed around a few of the tones with a B&W Adjustment Layer. The HDR does a good job of adding edge to textures and then those are converted to tones in B&W. This next image (more…)
Posted in

B&W, Image Processing, Software Techniques
Tagged

arizona, black and white, digital, grunge, hdr, photo, photographer, photography, photos, photoshop, processing
Comments Off

on B&W and HDR