When it comes to outdoor photography, many photographs have a star subject in them. It could be anything in the scene and often it is something that caught your eye.
Sometimes the star of the photo is obvious and other times it is not. When I find a star to photograph I often look for other features in the landscape that support the star and when those work well, you have a well composed image.
But in today's digital world, composing and capturing the star and the supporting elements, is only half the process to a great photo. The other half of the process is in the digital darkroom. That is where you complete what you started in the field and that is the case here with this image.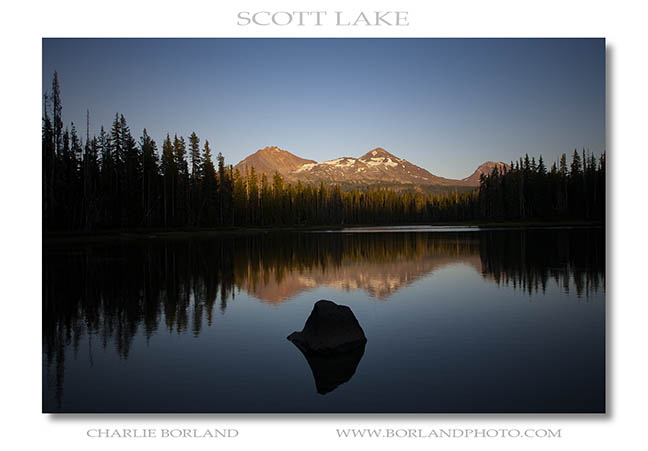 Scott Lake in the Oregon Cascades is a popular viewpoint for nature photographers. I was up there several times over the last month and captured this image on the first visit in July. We are in a terrible drought so the water was very low. That is of course terrible but also a blessing because this rock is right up close to the shoreline as a result of the low water and makes a great foreground element. (more…)
Posted in
Nature Photography
Tagged

borlandphoto1, digital, horizontal, landscape, landscapes, nature, oregon, oregon nature photography, panoramas, photo, photographer, photography, photos, photoshop, processing, sunset
Comments Off

on Who's the Star?