I am a veteran professional photographer who has worked with Top Brands like Nike,  Alaska Airlines, Xerox, and editorial publications such as Sports Illustrated, USA Today, Newsweek, and many more.
I am looking for people and small businesses that may be interested in trading professional photography services for access. Why? While I remain a pro photographer, I am also a teacher and have created several online photography courses to teach the next generation of photographers and enthusiasts.
What I mean by 'access' is that I am proposing a trade where you receive professional photography that you can use for your business or for your personal use as you wish and you won't pay me a dime. For myself, I will photograph you and/or your business and I can use the photography in my portfolio and my teaching and training videos and photo business.
To give you an idea, here are some examples of my photography, some of which were trades for access. You can also see a complete portfolio at: www.borlandphoto.com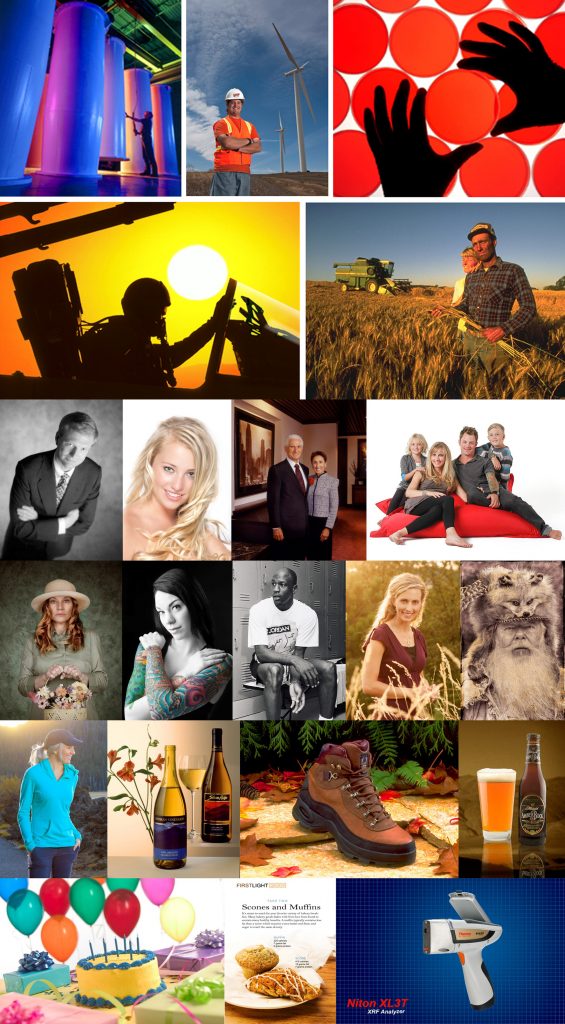 Ideas of what I would love to photograph:
Family in the park,  Individual portraits of Men-Women,-Teens,-Toddlers, Cowboys/Cowgirls, Business People, Bodybuilder
Women for Beauty Photography, Person Outdoors in Front of Their Business, Logger in the Woods, Auto Mechanic in a Shop,
Welder  in a Shop, Bicycle Mechanic in a Shop, A Fisherman Tying Flies (probably in my studio), Portrait of You Inside Your Business, Bodybuilder
People in business like:
Manufacturing/Assembly Line, Industrial/Corporate (see my Business/Industry Portfolio www.borlandphoto.com), Do you sell or make products for sale?
Company Team/Staff group photo
How it works:
We discuss what you need and what I need and then come up with a plan. We make arrangements on a date, time, location and that could be outdoors, your business, or my studio space in LaPine.
While I set up and photograph, my wife will videotape the session while I tell the camera what I am doing to photograph you such as why I am lighting you a certain way, or how I'm posing you, etc. I will need a photo release signed by you or your parent if underage and a signed photoshoot agreement (I have those) and those are you giving me permission to photograph you.
If you are interested, please email me only at this time: charlieborland@gmail.com  and tell me what you are interested in and if you could include a picture, even better cuz then I know who to call when I need a certain type of person.
Thanks and I hope to hear from you.
Charlie
***I am fully vaccinated and all photoshoots will employ social distancing***
FYI: If you reach out to me I will respond to you, but please don't be offended if I cant photograph you right away. Previously, when I sought people before the response was overwhelming and I couldn't use everybody. But I did keep all of them in my contact files.