In this course, you will learn the key ingredients to creating amazing landscape and nature photos. You will learn about the gear best suited for landscape photography, how to obtain a perfect exposure, how to develop your 'Eye' to see striking compositions, and how to 'see' the light.
Join me as I share 35 years of landscape photography from across America. We'll look at how to photograph mountains, rivers, the desert, sunsets and sunrises, forests, all four seasons, and much, much more. Click here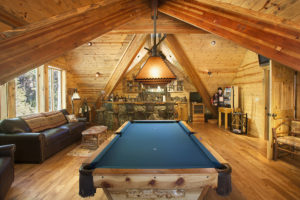 The market for skilled architecture photographers is huge. Business is booming again in commercial and residential construction. Homebuilders, property managers, construction companies, hospitals, retirement communities, hotels, manufacturing facilities, magazines, and real estate ventures all have a use for architecture photography. Architecture is one of the most challenging subjects to compose and light. There are ambient light issues, color balance issues, and lighting issues.
For the photographer skilled at shooting quality photographs, there is plenty of business shooting homes, real estate, and commercial properties for architects, builders, developers, and real estate agents. Whoever you shoot for, it is all architecture photography in one form or another yet each property will have a unique set of challenges that will dictate your photographic approach. Click here
Learn How to shoot, what to shoot, where to shoot!
Do you love nature and photography and wish to make money photographing the great outdoors?
Would you like to make outdoor and nature photography a full-time business?
There is no more fulfilling "career" than being a full time Outdoor and Nature Photographer and having your work published in calendars, magazines and more.
I have been published in over 1000 calendars, many of the major outdoor magazines, advertising, company brochures, and I have founded and co-founded two stock photo agencies. Let me show you how it's done! Click here
If I could show you some techniques that take your outdoor and nature photography from 'ho-hum' to WOW, and at no risk to you, wouldn't you want to know about it?
If you are like me you've been out in the field photographing some amazing scenery or action adventure only to return to your office with disappointing results and then wonder what needs to change.
Then one day I decided to incorporate a pretty simple technique of adding light to some of my scenes and what I learned was, while this wasn't necessarily the trick that would work in every situation, it resulted in more dramatic outdoor and nature photography.
So, I began to experiment by adding light to many of my outdoor subjects and during this time I developed some techniques that allow me to show my subjects the way that I envision. I also learned that flash is not just for photographing people indoors.  Flash can create amazing lighting effects for outdoor scenes and subjects.  Let me show you how! Click here
Portrait photography is popular, fun, and in-demand! If you are looking for a course to photograph people for fun or jumpstart your photography career and get paid, this course shows you how to create beautiful portraits.
If you dream of owning a portrait photography business this course will show you how to create beautiful portraits from headshots to full length, groups, families, and more.
In no time you will have all the tools you need to get started creating fine portraits either in the studio or in your own home-based business. And this course is designed specifically for the photographer with no lighting experience.
This course shows you how to: Learn how to see the portrait lighting, understand how your lighting equipment works, how to understand key and fill lights, how to choose the best portrait, lighting techniques setup for your model, understand lighting ratios, how to best show your subjects with the right light, how to balance lighting contrast in a complementary manner, how to add accent lights, how to balance your subject with the background, how to do simple photo retouching (everybody needs some).  Let me show you how! Click here
There are more courses on Great Photography Courses. Click
here
to view.