At some point a bird walked by and left these imprints on the wet sandy beach. Birds are foragers, always looking for something to eat that will sustain them. I as well am a forager, always searching for something to feed my craving to create. It's a never ending hunger. Photography sustains me!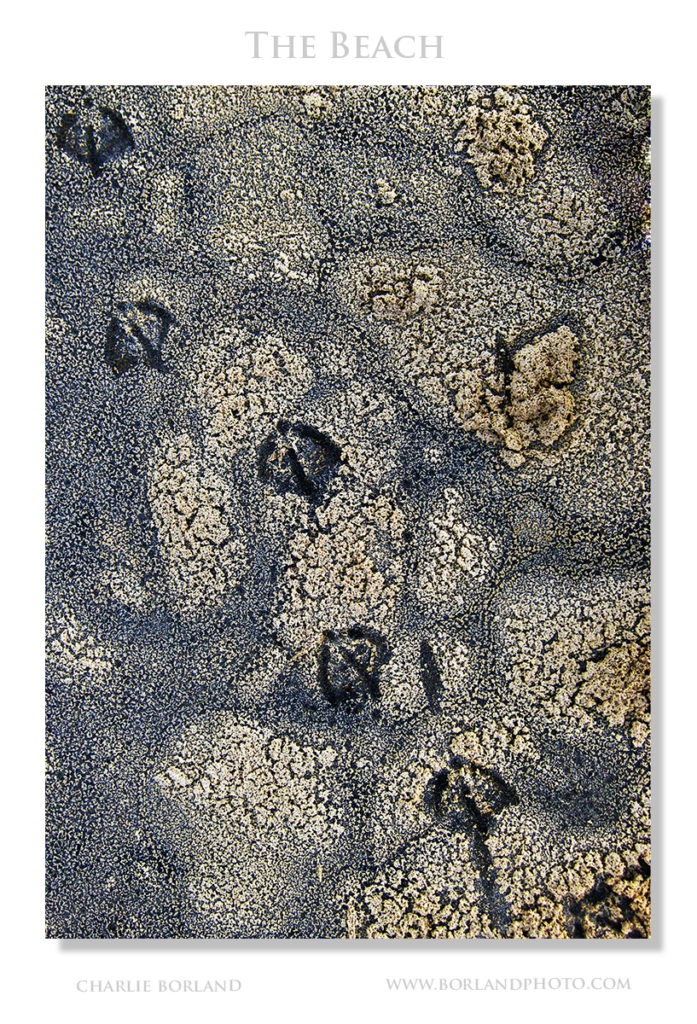 Captured with a Nikon point and shoot and processed in Photoshop and Topaz Adjust. One of the things I do when I look at something like this is to find angles or rotate the camera to create impact to the lines that are in the scene. The footprints were going in one direction so by positioning the camera to make those footprints come from one corner up to the other, more drama is created in the composition.
Be sure and check out my eBook by clicking the link at the top. 
And I have fabulous online courses, as you can see on the right.