The colors of Mexico always amaze me as they are pretty much everywhere. Saturday we walked into Los Algadones, MX for the Gringos Go Home celebration. I should mention: that is not what it sounds like.
Yuma, AZ is the highest rated Snowbird destination during the North American winters and Los Algadones is right across the border from Winterhaven, CA, a few minutes from Yuma. So you can see the importance of Snowbirds to Los Algadones and their economy.
They local community is so appreciative of winter visitors they put on the Gringos Go Home party on Saturday where there was festive music, free beer, and free food. It was great!
Like other locations in Mexico, Los Algadones is quite colorful and perfect for my obsession with iPhone 'Happy Snappin.' As I wandered the streets I was not disappointed. That led me to this wall tucked in between street vendors.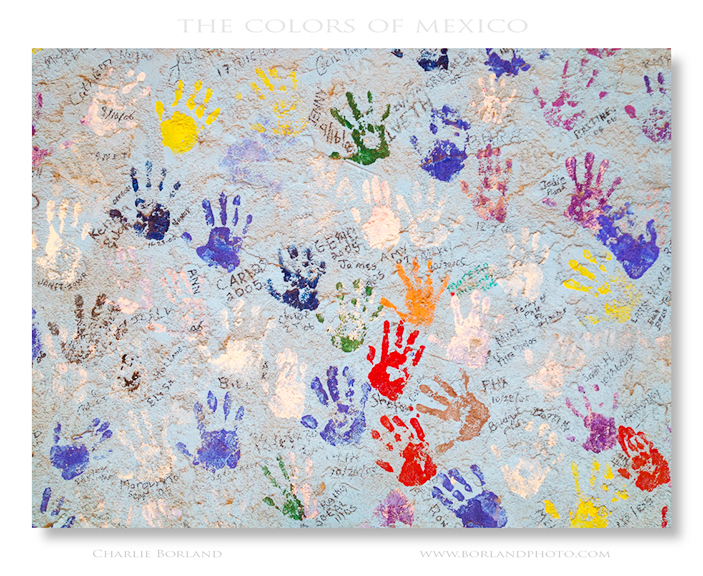 I love these types discoveries and the photos I create of them. The vendor next to this mentioned that the wall was 30 years old and hand prints had been added over the years by school children. It is a great story, but the wall says it all to me.
This file is from my iPhone and I then used Adobe Photoshop Mix (the app) to add contrast (make the whites whiter and darks darker) and added some saturation and slight sharpening.
Viva Mexico!
Join my mail list, get my ebook, or take an online photography class. Just click the links on the right side.