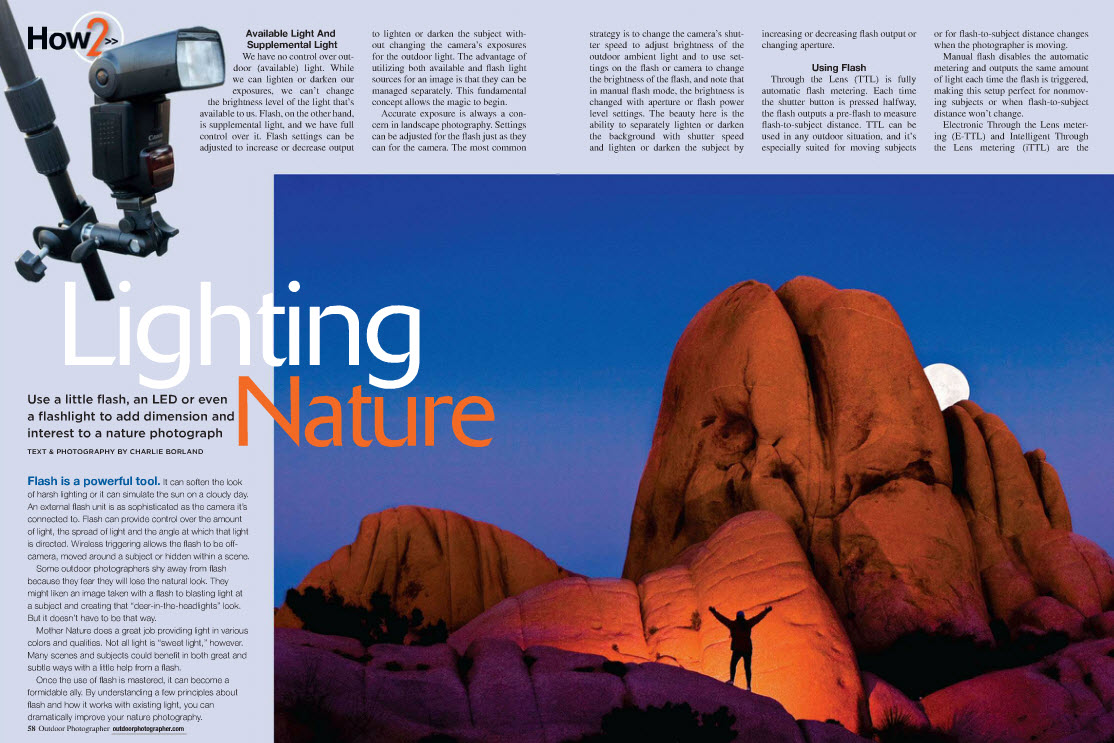 I am thrilled to see the September issue of Outdoor Photographer and my article: Lighting Nature which is based on my eBook: OUTDOOR FLASH PHOTOGRAPHY. In May they asked me to write this piece on how to use a flash in nature photography and I was of course, thrilled and honored to contribute to the magazine. 
You have to buy the issue to read the article but here is a link to a Photo Tip based on the same article if you want to learn about flash photography outdoors
here
.
If you want to see my eBook go
here
.