As I pass through Las Vegas on my way to Arizona for the warm winter months, I cant help but stop in Vegas and do a little shooting. This image is from the Fremont Street area, which has been totally revitalized since my first visit to Las Vegas in 1985. 
One of the cool things they have been doing here is preserving the old neon signs from hotels and motels that are no longer standing. So right outside the Fremont Experience areas are these awesome old signs and symbols.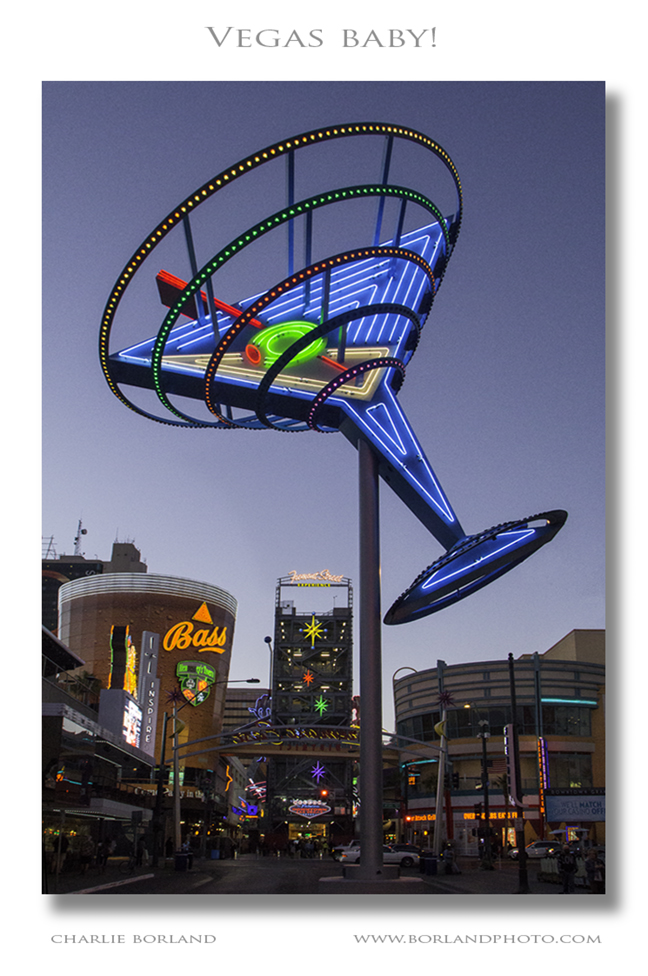 So I shot the old sign, hand held by the way, and opened in ACR where I added a little contrast, lightened shadows, tiny bit of Clarity, Vibrance, and Saturation. Then I opened in Photoshop and added several luminosity masks for shadows and highlights. 
This allowed me to darken a few areas, lighten specific areas, and then selectively saturate more specifics. Then I straightened the angles and removed a light pole that was in the shots and Voila!
Hey, by the way, think about joining my mail list, getting my eBook, or signing up for an online course. All that info is on this page. 
All the best!