There are so many techniques you can employ to get amazing shots. The near/far technique discussed on this site before can result in very impactful photos, for instance, while backlighting can be particularly useful for landscape photography. Learning methods and practices like these will give you the tools you need to capture beautiful images even when it might not be particularly easy to do so – which is what brings us to the subject of this piece.
In this piece, we're looking not at more techniques, but rather at some of the trickiest shots you can aim to take. The following can all be very difficult, but also give you excellent opportunities to practice what you've learned and see what you're capable of.
Underwater Shots
Conditions underwater are very different, which naturally makes this type of photography quite challenging. Plus, of course, you may have to swim and/or scuba dive, and given that you'll be carrying equipment with you, you'll need to be quite a strong swimmer. All the while, you'll be thinking about your composition, and which scenes you can capture, and you'll be adjusting to the fact that everything appears bigger, duller, and slightly distorted (remember, water absorbs light). Choosing which lens to use can be tricky, too, though there is no particular lens that can lay claim to being the best for underwater photography. You'll have to figure that out along the way, which speaks to the larger point – that great underwater photography is largely about trial and error.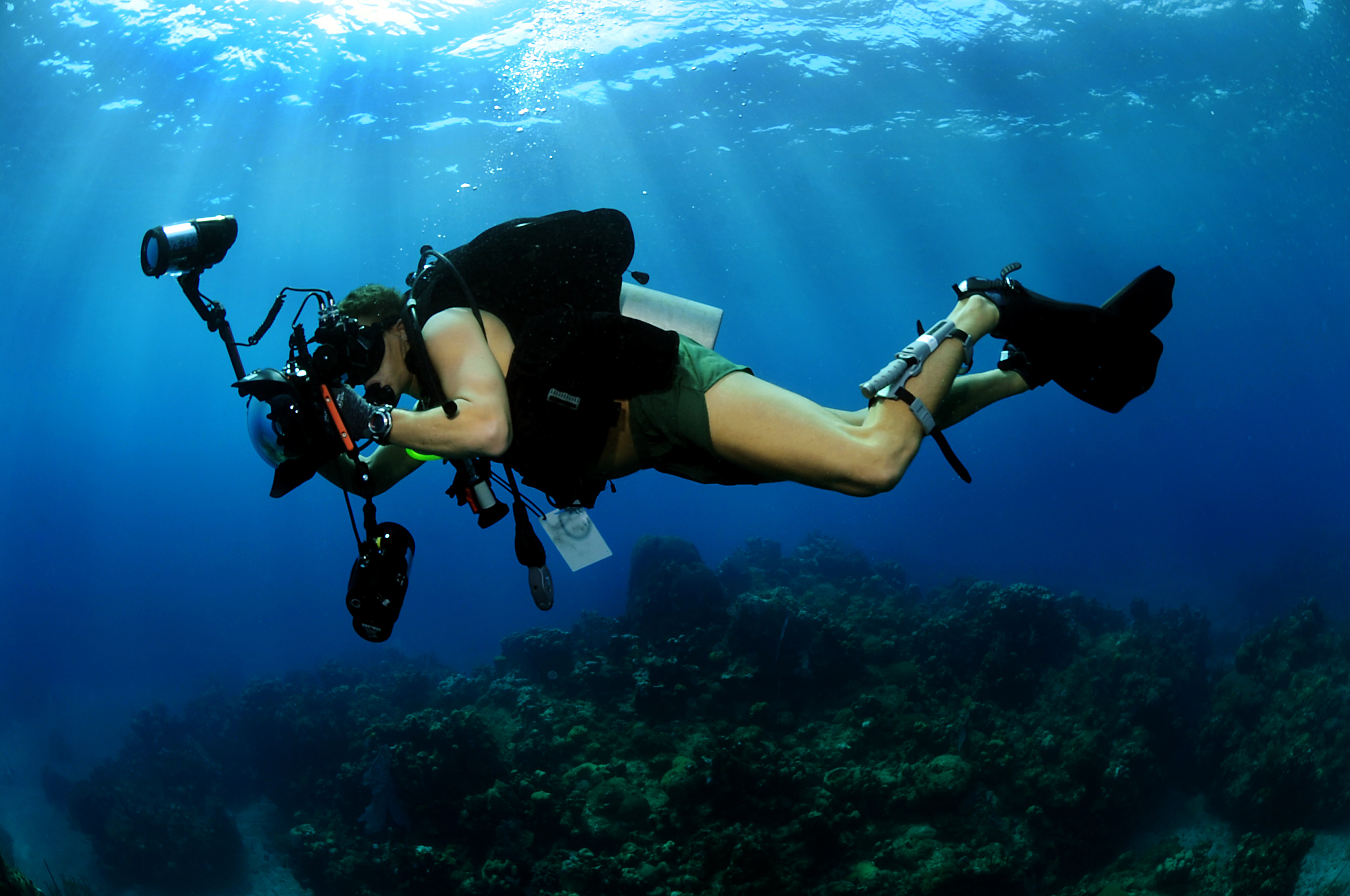 Action Shots
If you're based in Oregon (or just a sports fan), chances are you've seen great photos of Damian Lillard taking over for the Trail Blazers, or Diego Valero playing for the Timbers. These photos capture people in action, and getting them just right is quite a challenge. Broadly speaking shutter speed is critical for these photos, and more specifically, using a camera's sports mode (if it has one) is also recommended, as this can automatically configure an adequate shutter speed. Once you figure out how to set up your equipment for an action shot, all that's left is to put yourself in a situation to catch scenes that will produce beautiful and interesting images. Sticking with sports, the online oddsmaking sites (which are visible in Oregon already, even if sports betting isn't quite legal) are predicting a possible postseason berth for the Timbers and a strong season for the Trail Blazers, which means events concerning both teams should produce some relevant opportunities. Beyond Oregon in 2019 though, you can always find popular sports and major events that can present the perfect challenge in action photography.
Low-Light Shots
Taking photos in poorly-lit conditions is quite the challenge, particularly for people who may not have as much experience. Something as simple as using the flash doesn't always solve the problem and is unlikely to impress discerning viewers (or other photographers) with high standards. Instead, truly high-quality shots in these conditions require a mastery of the interplay between exposure, shutter speed, and aperture settings. Mastering low-light photography, therefore, takes plenty of camera know-how – and lots of practice. In this case, we can't recommend something as simple as becoming a stronger swimmer or attending a popular sporting event as aa means of finding that practice. But there should be plenty of opportunities in your night-to-night life for low-light photography. Just remember to stay safe if you're out taking pictures after dark!
Outdoor Winter Shots
The weather can be a formidable foe for photographer, and winter is perhaps the most challenging season. Just dealing with snowflakes falling from above can be difficult, not to mention light glaring off of snow-covered surfaces can present its own challenges. Then, often enough, there's fog, which can significantly impact visibility. And on top of all of this, it's cold, and potentially wet (which means you have to be mindful of your equipment as well). For the most part, you just need to grit your teeth and gut it out, doing your best to ignore the conditions and keep things normal. But just to be careful and keep your camera from the elements, make sure you place it in a camera bag while moving around. That way, whether you're taking a photography break during a ski trip or skimpy wandering into the wintery woods behind your home, you can keep your equipment safe such that only you have to overcome the conditions.
As tricky as the above-listed photography challenges are, they can all be mastered. You may not need to try them all, depending on your goals as a photographer. But you can never have too much practice, and overcoming these kinds of conditions can make you better at whatever it is you ultimately want to do with your photography.