I recently had an architecture shoot in Washington State to shoot a beautiful custom home. Here is one image from the shoot. I was asked to get 10-12 scenes of the home, which is a lot but also pretty common these days.
I have determined the best way to do this is using selective lighting and Photoshop, which is lighting specific areas and then compositing a lot of images for the final result. This image had 20 layers.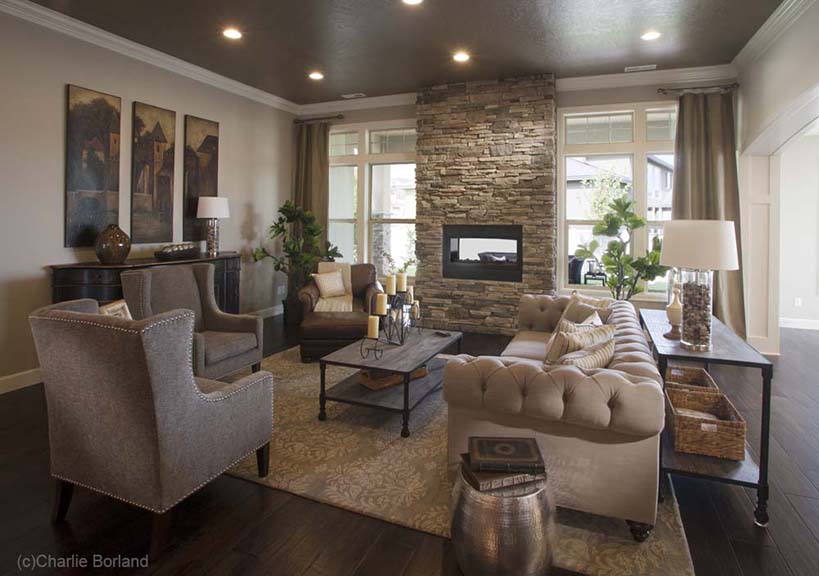 I teach these techniques in my class on Architecture photography here.