I have been experimenting when time allows with variations of B&W images. I like HDR although admit that the days of super grunge are over for me. All the color globs and noise….been there, processed that!
HDR has come a long way and now I use it more for creating natural looking images with lower contrast like some architectural assignments I get for time to time.
I have photographed some objects over time where i went crazy with grungy HDR but now I prefer to process more normal and then maybe with a hint of grunge…then converting to B&W.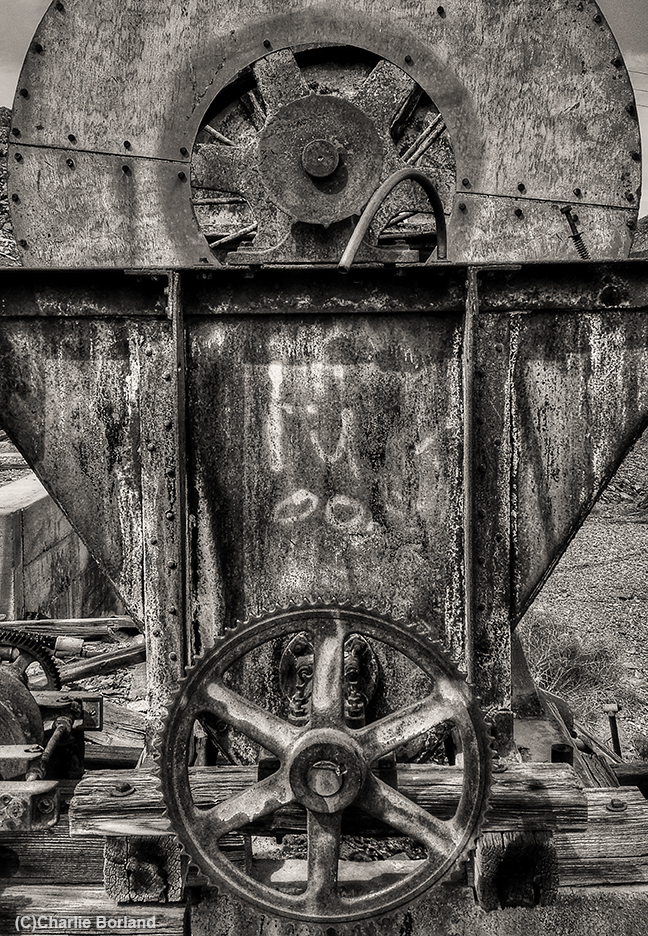 Here is a piece of equipment at an old mine in Arizona that I processed in HDR and as color then converted to B&W and pushed around a few of the tones with a B&W Adjustment Layer. The HDR does a good job of adding edge to textures and then those are converted to tones in B&W. This next imageis the other side of the machine.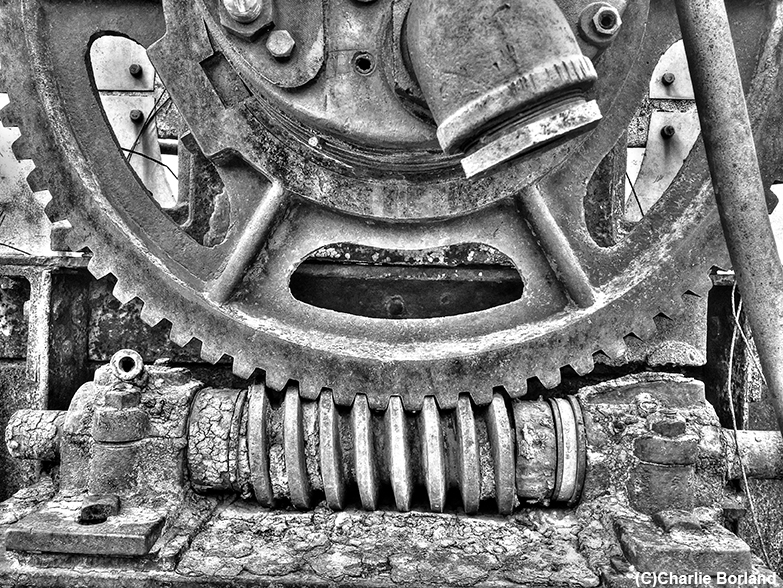 While I also processed this in HDR I backed off the grunge even more for a more natural looking B&W with some high contrast. I like my images to have an edgy look with a hint of to much contrast or in digital, over sharpened, but only slightly.
I think this beats color HDR that's over done by a mile!
Related posts:My Kinda Store,   Old Truck in The Desert
My eBook: