Last weekend I co-taught a workshop with Christian Heeb and David Cobb on the Business of Outdoor Photography which was held at the Cascade Center of Photography in Bend, Oregon.
While I was demonstrating wireless strobe lighting outdoors, something important to outdoor photographers, I asked David to stand in as my model.
As you can see by the expression on his face, he was very excited at the invitation to model for me.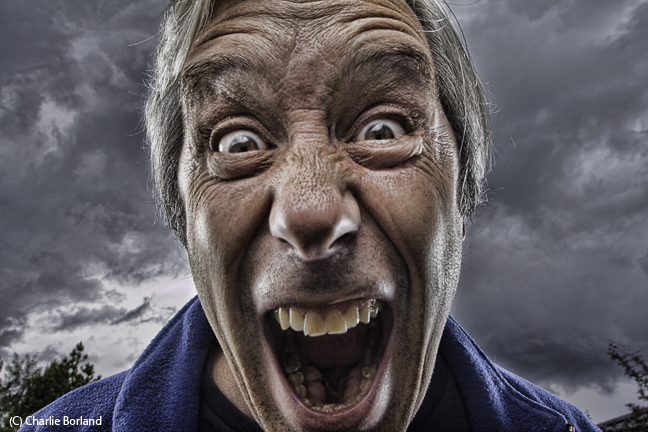 For the technical aspects read on….