Last weekend I co-taught a workshop with Christian Heeb and David Cobb on the Business of Outdoor Photography which was held at the Cascade Center of Photography in Bend, Oregon.
While I was demonstrating wireless strobe lighting outdoors, something important to outdoor photographers, I asked David to stand in as my model.
As you can see by the expression on his face, he was very excited at the invitation to model for me.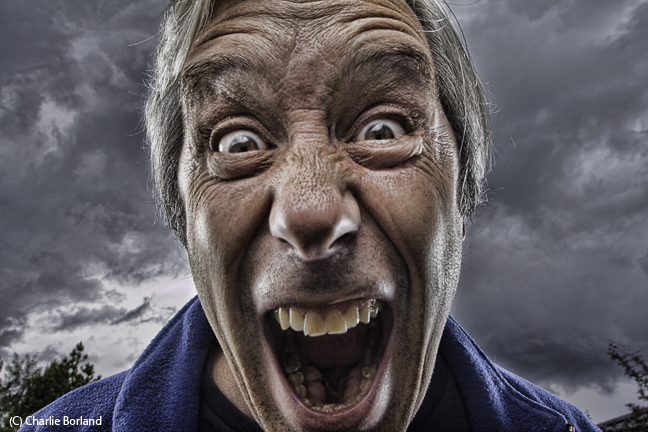 For the technical aspects read on….Since this was a wireless lighting demo, I used three 580EXII, 2 strip light boxes, and an umbrella. Here's the lighting diagram.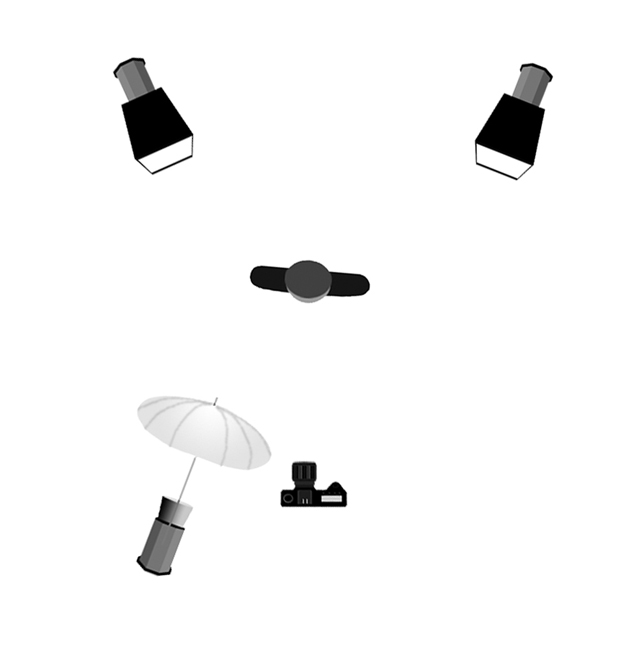 This diagram shows strobes but I used flashes with wireless triggers.
For post processing i used camera raw and processed normally setting the B&W points, a little contrast, and Filled the shadows slightly.
Then I opened it in Topaz Adjust and used the Vibrant Collection and the Boost settings in particular. This setting I liked for the Grunge look but turned off the Color presets and then preserved the highlights and shadows a bit.
Lastly, back in Photoshop I added a High Pass filter at 5 for a bit more 'crispyness.'
Viola!
Related Posts:I photographed This Beautiful Woman Last Night
List of gear used in this shoot:
Umbrella
Speed Ring to hold light boxes