Fall color is still quite good in many places but the first snows have hit the ground in other places, so I am posting this image from Great Sands Dunes in Colorado.
I was out there years ago and it was freezing cold after this winter storm came through. It did not dump a lot of snow, just a dusting in fact, but it was cold.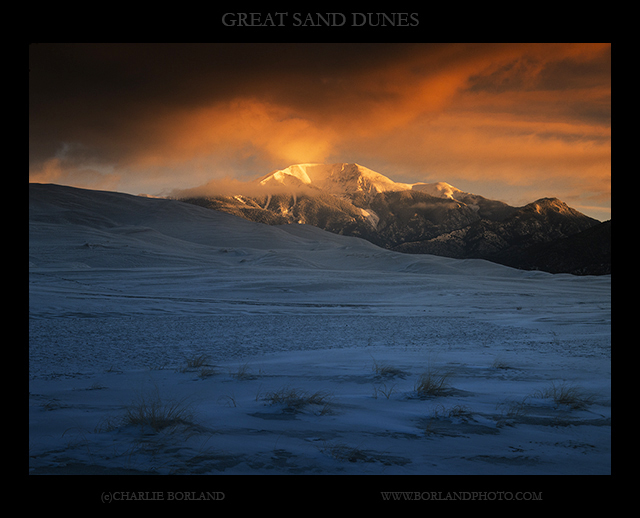 As sunset approached there was a break in the storm and I grabbed this great sunset on the Sangre De Cristo mountains. It all happened so fast I barely had time to set up the camera and get the shot.
Unfortunately during this trip it was cold a lot and I was prepared for it, but fortunately I had moved up from sleeping in a tent to have a heated pickup camper on my truck and that was certainly more comfortable.
Check out my classes and ebook on the right sidebar.
Get the book: