Several years ago I was teaching at the Black Hills Photo Shootout in South Dakota and when the event wrapped up I headed off to Badlands NP.
I had a half day to shoot there before returning to Rapid City for an early morning flight and I arrived in the early afternoon.
I drove the loop road heading west and stopped at each point to see what could be captured. It was unfortunately a perfectly clear day and I adapted the the harsh sunlight and did pretty well.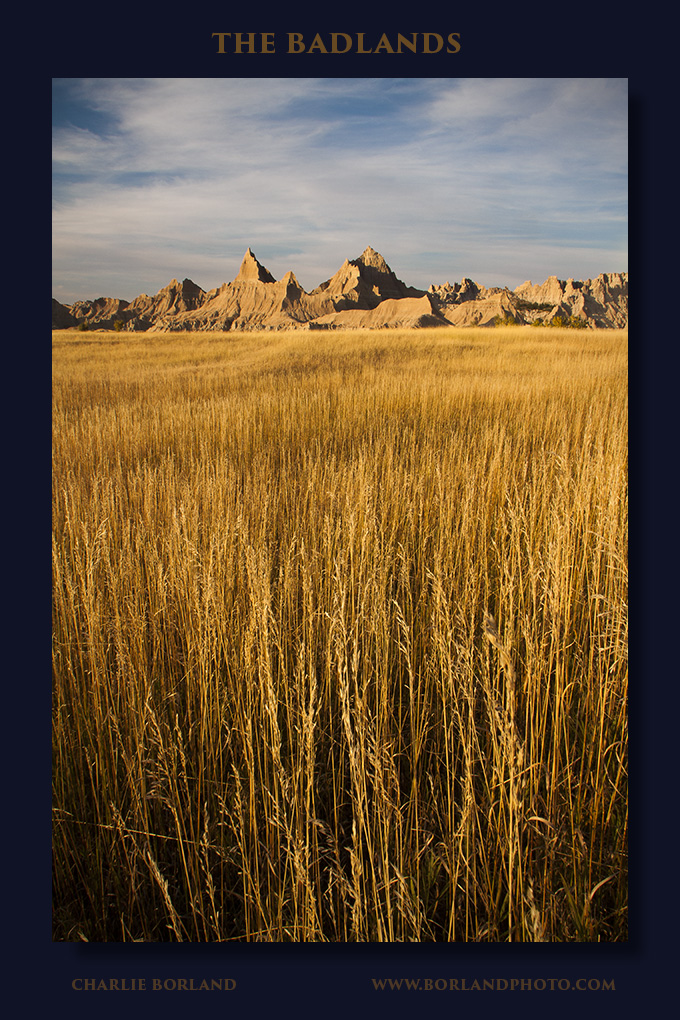 By late afternoon I left Scenic and was on my way back to Interior ad the park. When I got to the Interior entrance station there was this huge field of grass that was as golden as can be  when the sun was about to set so I stopped and shot this image using a 17mm lens and a near/far composition.
The Badlands is an awesome place and the first time I shot there was 1983. It was March then and I remember it as surprisingly warm for late winter.
Depending on the time of year, it can be empty and even lonely and that is what I love about places like this: just me and the land.
Check out my ebook and online courses in the right sidebar.