I spent about 2 hours in Randsburg, CA two night ago photographing interesting ghost town type subjects. There is a lot of history here but much is 'modernized' since it is more of a living ghost town and unlike Bodie to the north, which is uninhabited for the most part.
This old sign really caught my eye with the warm setting sun light and I shot it with a 70D and 16-35mm lens. There was a long shadow from the left side to the right side, cast on the wall from the chain railing that was there and I retouched that out to make this image all about that cool old sign.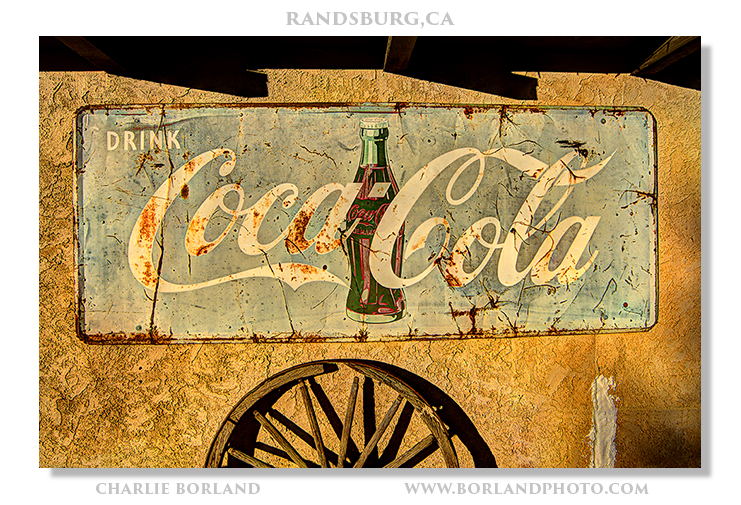 Join my mail list with the sign up form on the right.

You can get my ebook which is listed at the top under eBooks.