Flash is such a great tool for all photographers, indoors and out. While most of the imagery I shoot using flash is fairly close to the camera, there is occasionally a subject much further from the camera and flash where the light from the flash just does not get there.
Flashes all have a set range where they can send enough light for proper exposure, but due to the inverse square law, that light reaches a distance where the light falls off. Think or throwing a ball! For a while the ball travels at speed for a certain distance before beginning to drop as that speed slows down.
Keeping all this in mind is important when photographing. Just how far can the subject be before the light won't reach? It varies on many factors such as how powerful the flash is. The more powerful the further light goes. A Canon 580EXII has a greater range than the 430EXII.
Fortunately there are a few tools that allow the range of the flash to be extended no matter the model and the one I use is the Better Beamer by Visual Echoes. This device focuses the light from the flash into a narrow beam concentrating it to go further. Some reports are that is doubled the flash range, although I have not tested it specifically. The device is lightweight and under $40.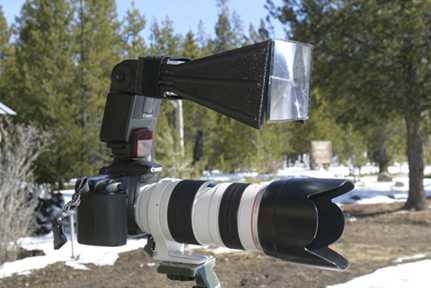 While shooting for my new eBook: Outdoor Flash Photography, I used the beamer while shooting a mountain biker at a bike park. I added the extender so I could photograph the rider at a greater distance than the 580EXII's normal flash range and it worked fine.
But even better is that when the flashes light are concentrated and you are using TTL, it takes less light at a given distance for proper exposure. My experience has shown that when I use the Better Beamer on a moving subject like the biker, my recycle time is much quicker allowing me to shoot a lot more images and quicker.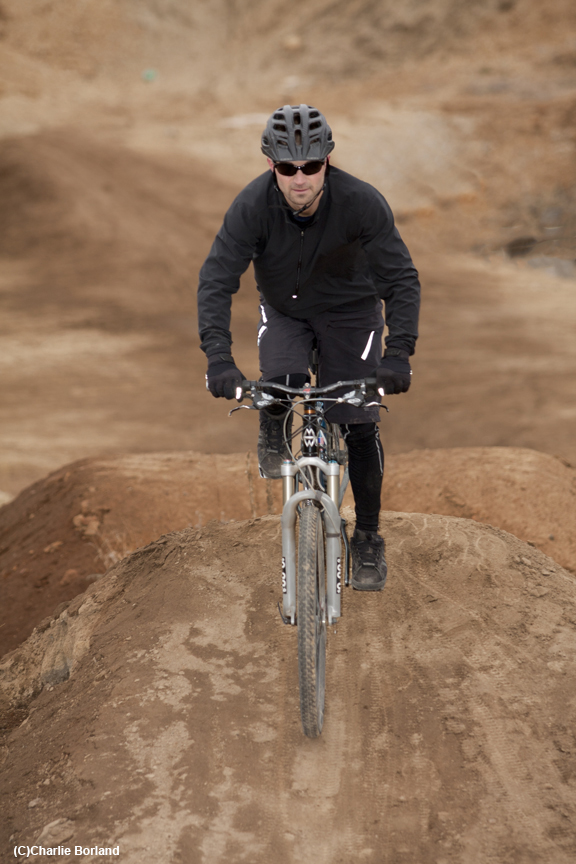 This image shows the biker shot with a 300 mm lens and flashed nicely in poor light. For more outdoor flash techniques, grab a copy of my new eBook.