I love to tell stories with light and do it with stash-a-flash technique which includes hiding a flash in the scene so that it lights a part of the subject.
This image of a rock climber is in my new book: Outdoor Flash Photography and was taken right before a thunderstorm rolled in. You essentially hide the flash with a remote trigger and in a place that it lights your subject but nothing else.
I hid the flash to light the climber and it worked well but some light spilled elsewhere and I show in the book how to fix that as well as how to add light to other remote subjects when shooting outdoors or on an adventure.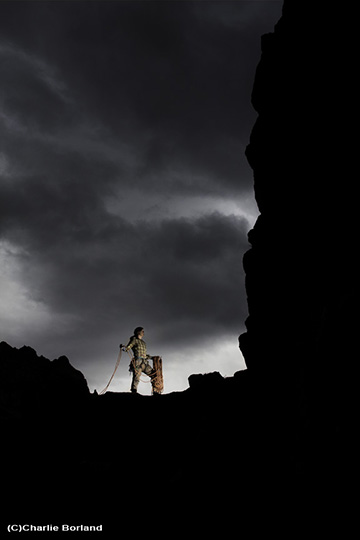 New eBook