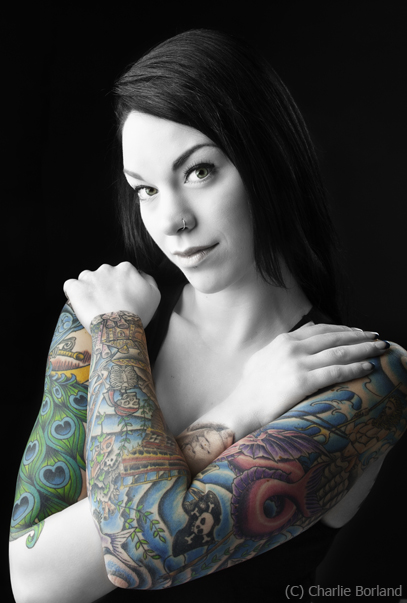 Every once in a while I meet a great person and get all excited at the prospect of photographing them.
That happened the other night when I was teaching an Introduction to Portraiture at the Cascade Center of Photography in Bend, Oregon.
The school proprietors: Christian and Regula Heeb, had arranged this model for the workshop and when it was time to do some demos shots of her for the students to see lighting, I thought: "wow", this is a very photogenic person.
After the workshop she stuck around for a few minutes and we shot a few more images and discussed more shoots in the future.
I used two large light boxes and then some skin softening in Portrait Professional before a B&W conversion in Topaz B&W Effects.