Wandering around Bisbee, Arizona recently brought me to this store. I am not sure what kind of store it is but it was obviously very photogenic and perfect in my opinion for a grungy HDR.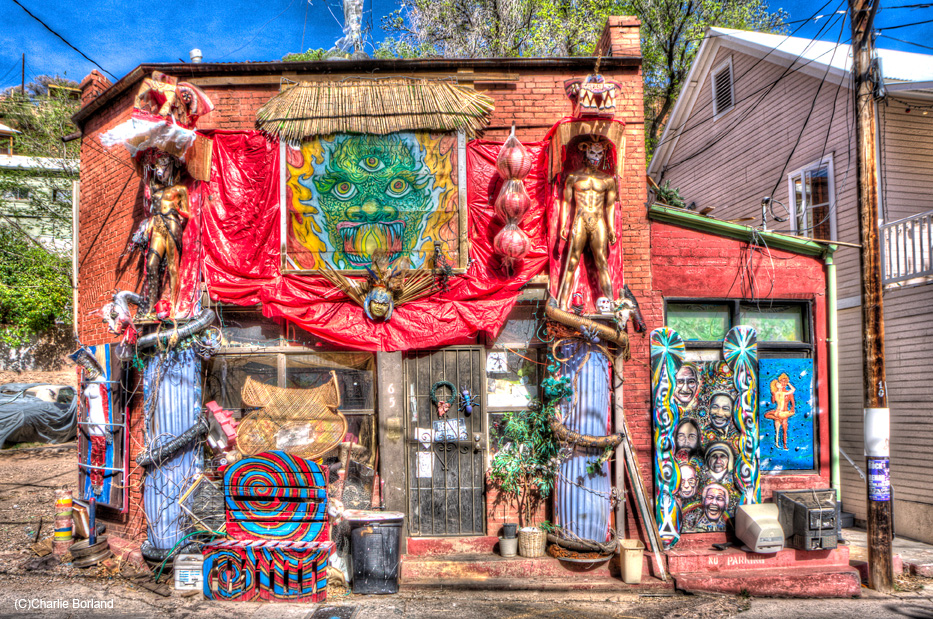 Obviously whomever owns the store is an artist, so this artist photographed it to create something art-worthy of that artists work. Because it is s funky it makes the grungy look
perfect. In fact more perfect that a straight shot IMO.
Related posts: The Magic of Discovery, Using HDR in Poorly Lit Landscapes