Finally, I took the time to move beyond simply a gallery website and into a full featured site with large gallery features, my blog on the home page, and places to advertise various things I may offer. I am very happy with the site!
I used a template from Gallery Web Host and it is simple yet dynamic feature rich site. The good part about WordPress is that you can do just about anything and change the site look in minutes. Here is the site: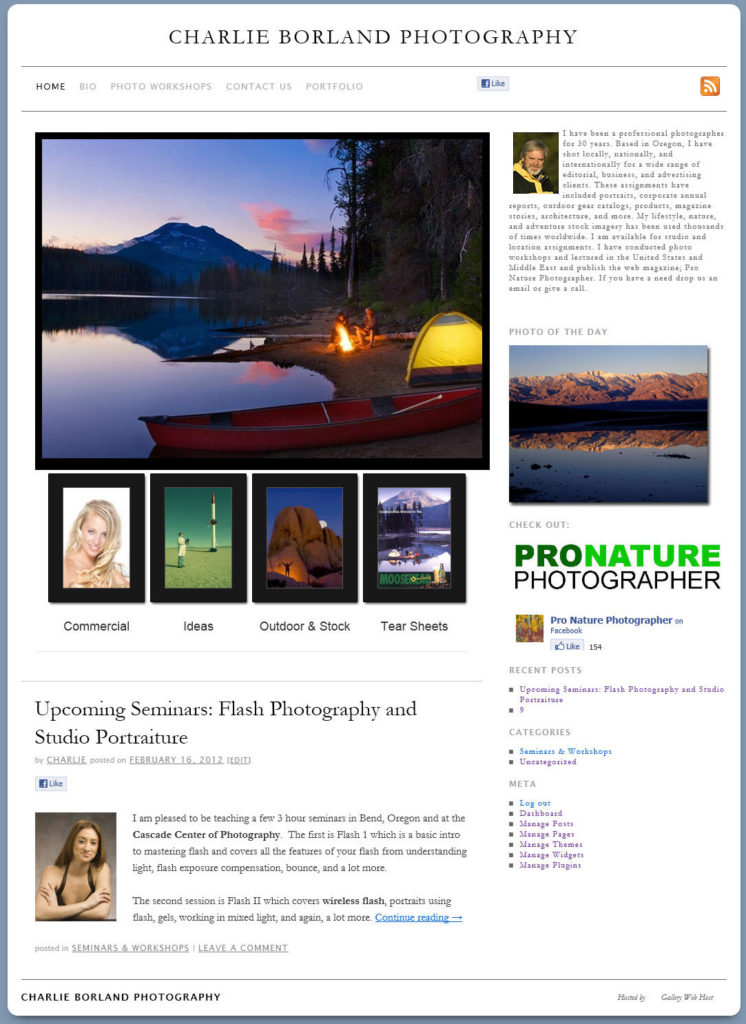 Now I got to get busy uploading content. Let me know what you think.
You can find Gallery Web Host here.