This portrait was taken last week during my Outdoor Lighting Portrait workshop at the Cascade Center of Photography. We chose to shoot at a field of wildflowers for this colorful background. The model is Kim and the purpose of this portrait example for the students was to shoot after sunset and then light the model with flash.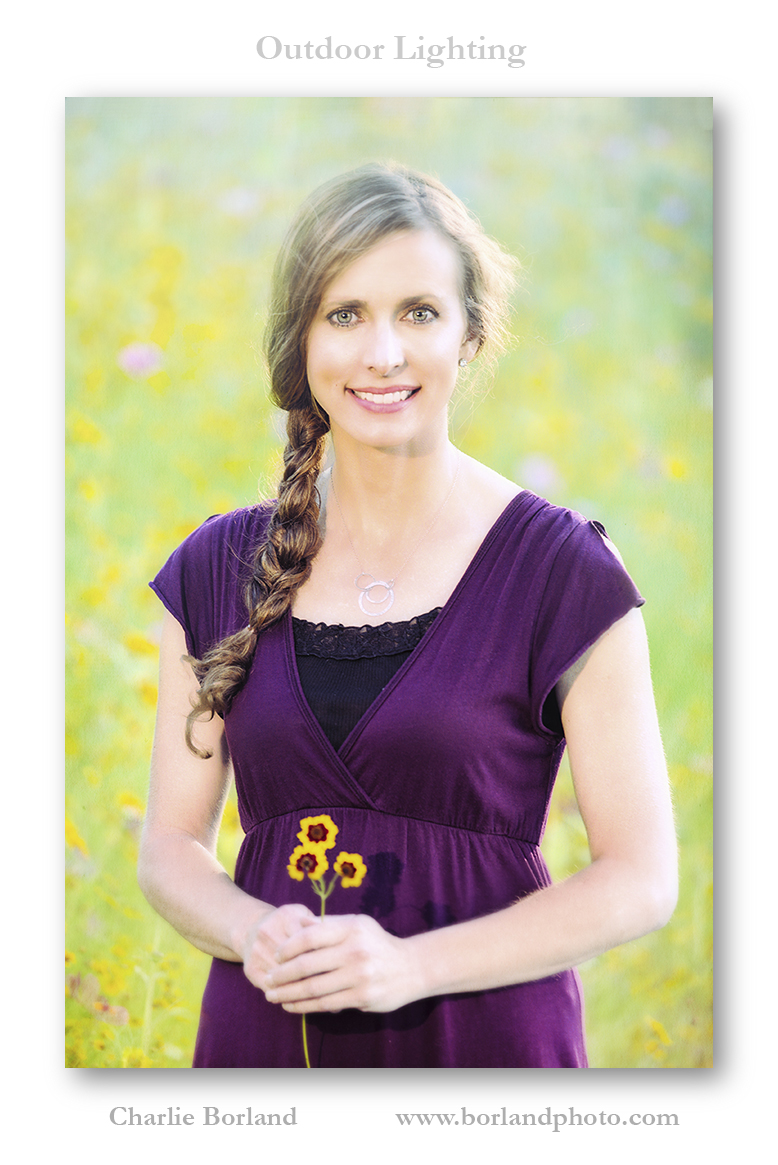 The reason to wait for the sun to set is to reduce lighting contrast substantially, then reintroduce light by adding flash to increase lighting contrast-but contrast that I am now in control of.
There is a Yongnuo 560-IV wireless flash (amazingly affordable) just left of the camera at about 40 degrees and that creates fairly even lighting on the face that is low in contrast. The second Yongnuo 560-IV flash is on the right to simulate sunlight late in the day. The lighting effect is strong but appears subtle after processing. The exposure was f/3.5 @ 1/100th ISO 400.
For processing i used the amazing Portrait Professional for the shaping and skin softening features. Then I added Topaz Textures Effects and the preset Crisp Morning Run to sorta bleach the skin and create the look of the old diffusion filter: a low contrast glow feel. I only used the basic adjustments to create the effect.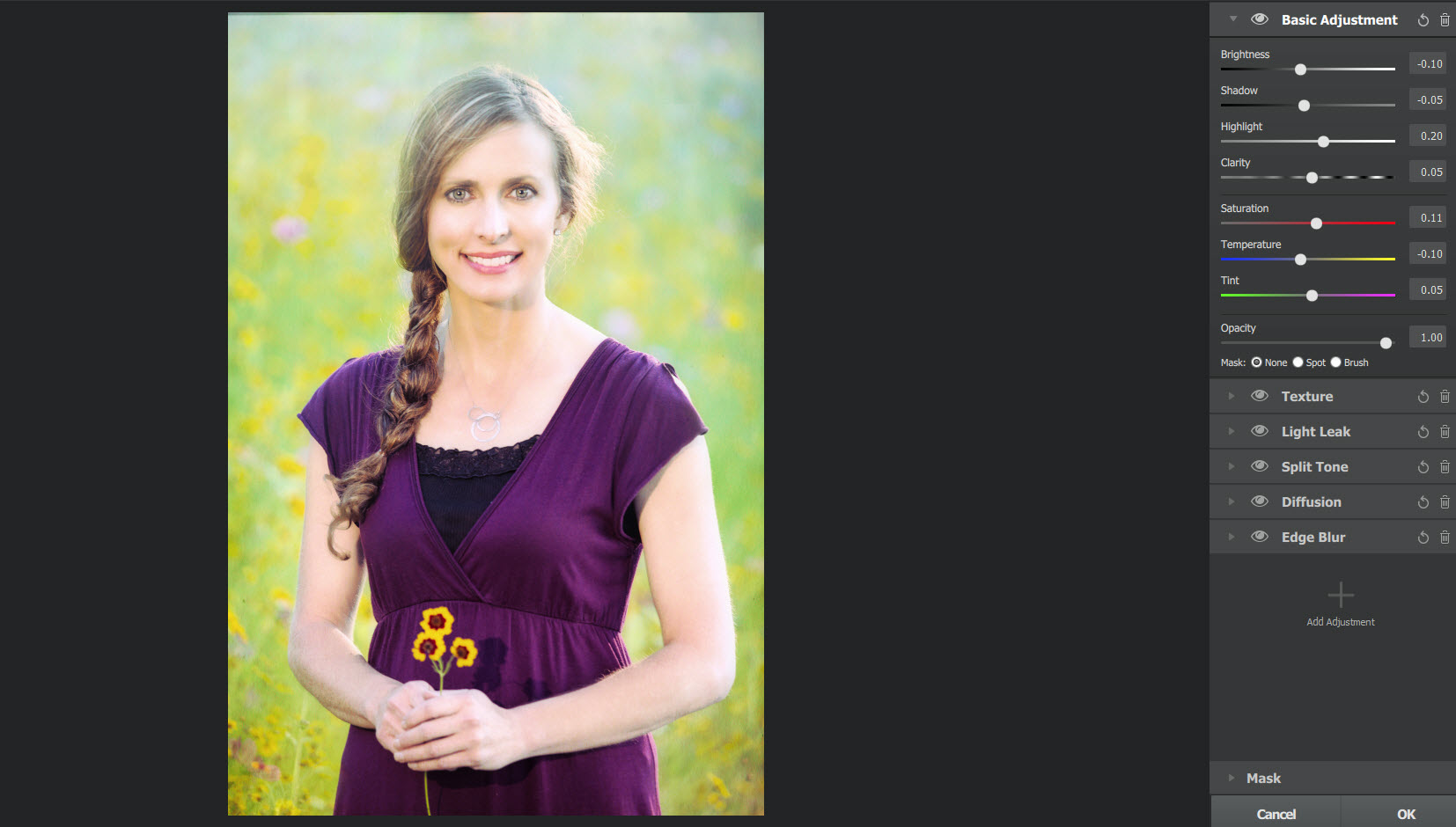 You can find the tools I used here:
Topaz Texture Effects
Yongnuo 5460-IV flash
Manfrotto Light Stands
Join one of my online courses: