We sold our lovely log cabin in the mountains and have hit the road in our RV and presently we are parked for 5 days on California's Rincon Parkway.
So i thought it would be fun to use my iPhone and shoot what I found on a 1 mile stretch of beach that we walk with the dog every day and at different times. Here is today's: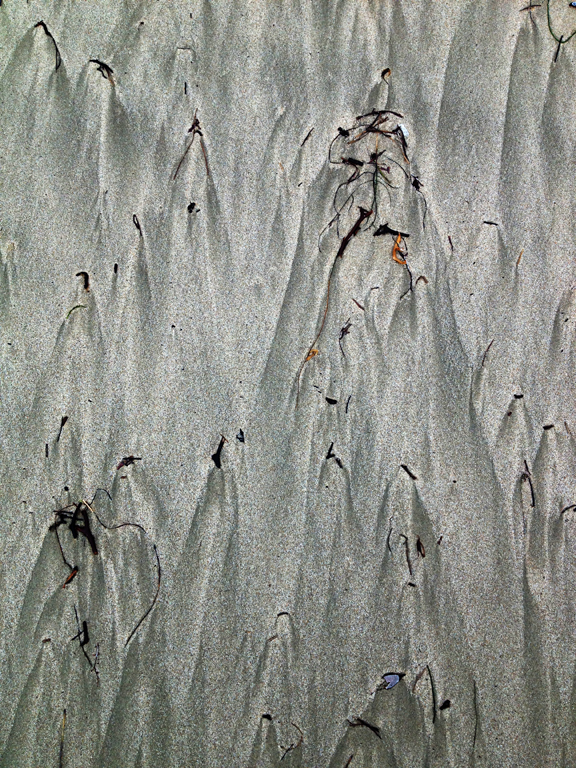 This next image is from the old Hwy 1 'seawall' or whatever it is called. The old metal is rusting.