I was teaching at the Black Hills Photo Shootout a few years ago and had half a day to kill so I went on a marathon shooting visit to Badlands NP. I have been there many times and like many places you visit over the years, returning can be like you have never been there before with fresh eyes and new perspectives.
The light was not that great when I got there but I shot anyway and it was fall, so there was a tiny bit of color. I like the idea of B&W with some color remaining because it really emphasizes the color when you do this and directs the eye where you want it to go.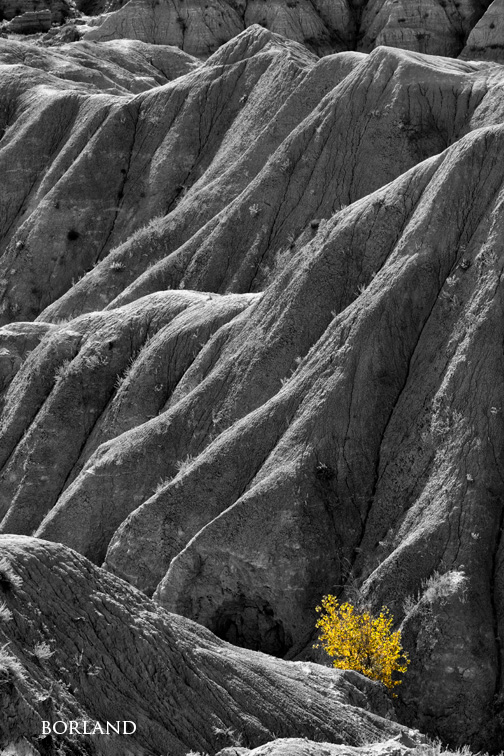 Here's the Photoshop screen showing the B&W and a mask to brush back the color area which keeps the bush in its original color. I also added contrast with a Curves adjustment and also used High Pass Filter.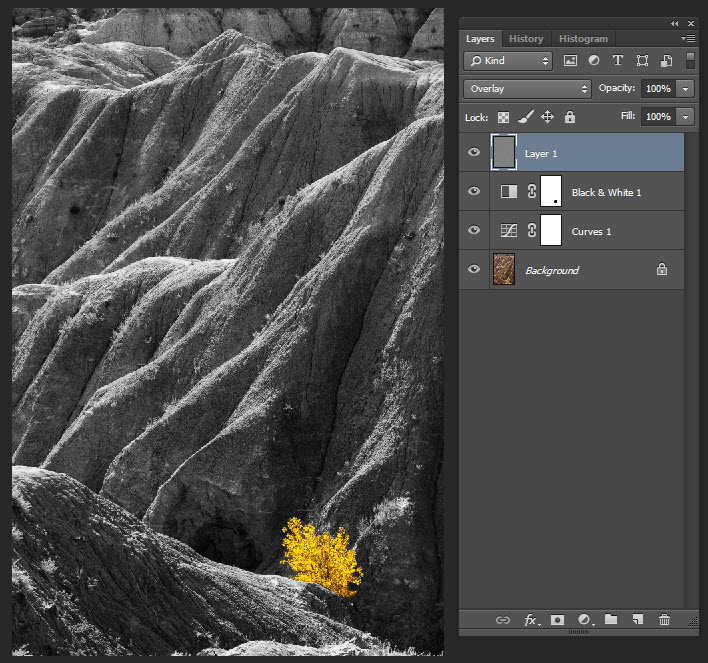 You can see the layers here: a B&W adjustment layer where I used a layer mask and a brush tool to add black to the mask which hides the B&W part of the yellow bush allowing it to retain color. A very simple technique that works on lots of ideas.
Join my mail list! The opt-in form is on the right side bar. 
Take one of my online classes here.
Get the book: