I have a lot of fall color photography from the last 35 years. Great groups of aspens on a mountainside, full frame images of hillsides in New Hampshire's White Mountains, aspen lined canyons in the Oregon desert, and much more from many places.
On my last trip to the Great Smoky Mountains teaching a photography workshop with my friend Lewis Kemper during fall color, it was a warm, wet fall and the big landscapes weren't that great.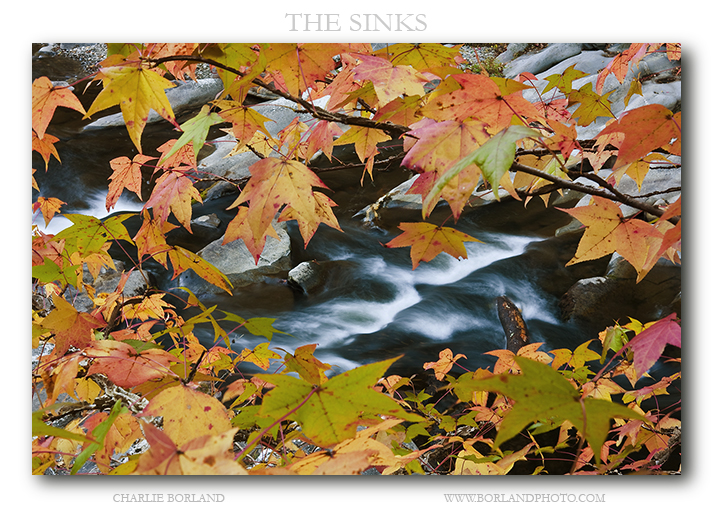 Many leaves were turning brown or rust, never really reaching vivid color. This was a challenge when determining where to go with our workshop group. During our scouting prior to the workshop start, we found some great pockets of color and decided to direct our group these areas and encourage them to focus on close-in subjects.
We we at the area known as The Sinks and working right along the river and road. That is where I discovered this image, a sorta window to the river and it worked well.
Check out my ebook and online courses on the right sidebar.
Get the book: