This is a fall color mosaic of maple leaves that I setup. They were on a lawn and spread unevenly, so I arranged them to fit the frame to my liking.
While some might feel this is not nature photography because it is arranged, it sold as a stock photo a couple times including a cover. So who cares, right?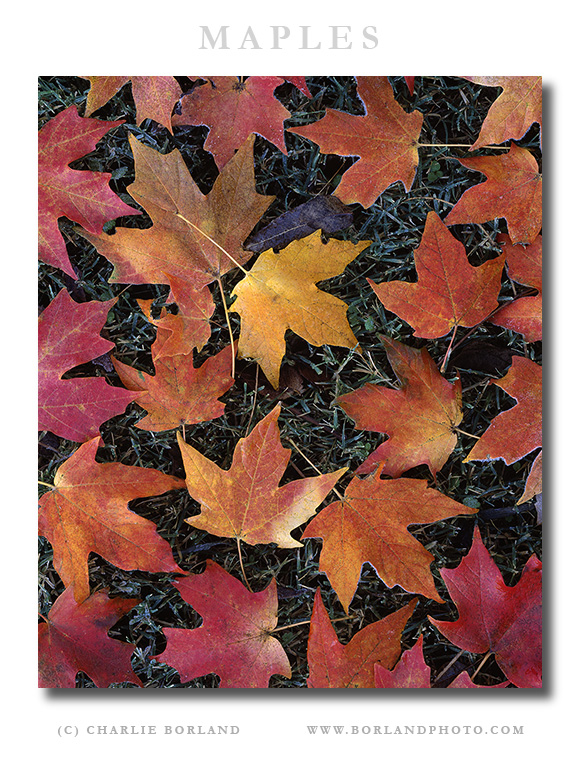 I truly believe if you are in the business of pro photography, that you Make photographs, not just Take photographs.
Check out my ebook, and my course on How to Be a Pro Nature Photographer, over on the right side of this page.