Oregon's McKenzie River flows down the western slope of the Cascade Mountains, heading towards Eugene.
It is a designated Wild and Scenic river that flows through old growth forests, is lined with a series of incredible waterfalls, and is a popular area for kayakers, hikers, and rafters…
…and photographers. Anytime of the year is amazing to photograph along the river but fall is special. The river is lined with a variety of maple trees, river rapids, small cascades, and in the deeper pools of water, the color is a tropical blue.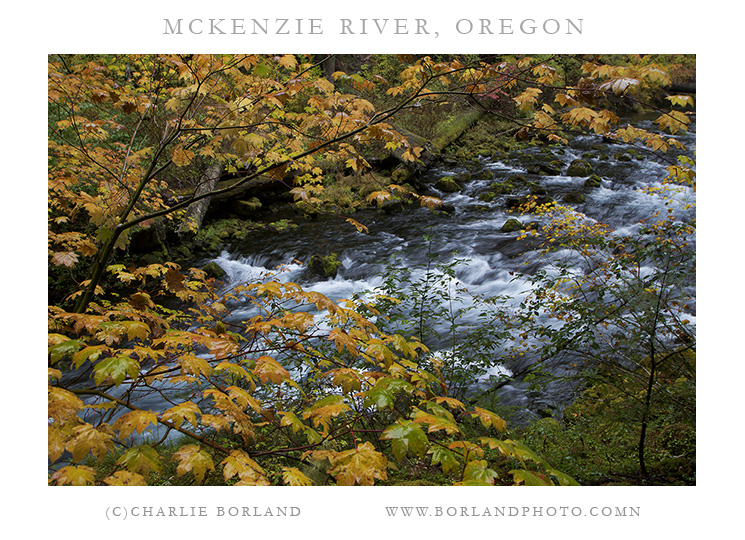 I was there for a few days last week, and despite pouring down rain every day, I was able to get out hike directly above Sahalie Falls.
In that section of river there are the pools and some cascades as well as great color that can easily fit your composition.
For this image, I liked the framing I was able to create, where you can see through the trees to the river. This section of river was nice but not as amazing as some other cascade nearby, so I filled the frame the colorful leaves as my main compositional strategy.
If you want to check it this area of the McKenzie it's an hour NE of Eugene and if you come, be sure and stay or visit Belknap Hot Springs resort.
Checkout my website for more photos, online classes, and ebook posted on the right.
Related posts: Fall in the Badlands,  Stacking with Colored Layers