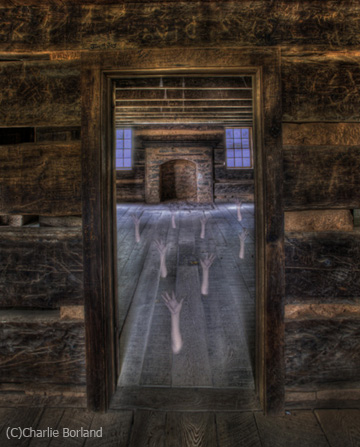 I was in one of the old homesteads in Cades Cove in the Smokys photographing the inside for HDR when these hands started creeping out of the floor. I could not believe it and snapped away.
It was like they were trapped and wanted out or something. I had to really work this in Photoshop to get them to show up more and here is the result.
Have any of you photographers seen this as well? By all means please share your ghost stories.