I have thing for photographing through windows of old west ghost towns and taking pictures through the old glass. I get my lens as close as I can to the glass without risking damage, then shade the lens as best I can to remove external reflections , and bracket exposures like crazy.
Here is the barbershop in Randsburg, CA shot a few weeks ago. You can see some of the outside reflections around the left side and that is due to my hands not blocking all the glare. I shot a two image pano: left and right side as vertical images, then let Photoshop stitch them. Next I went into Photomatix and gave it a medium HDR grunge look. Then opened in Topaz B&W Effects and used the filter: Flavescent which added the yellowed newspaper look I wanted. I finished with another layer using the Blueprint effect and set that to 30% opacity to add a dark edginess.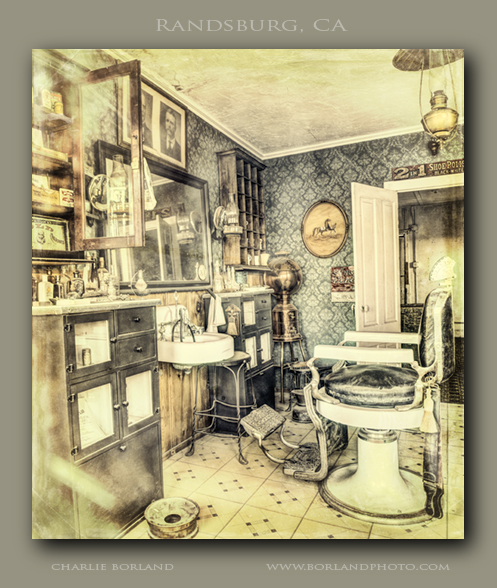 When I like what I created, I abandon it for the next image. 
Join my mail list, get my ebook, or see my online photo courses, all here on this page.