by Tina Marten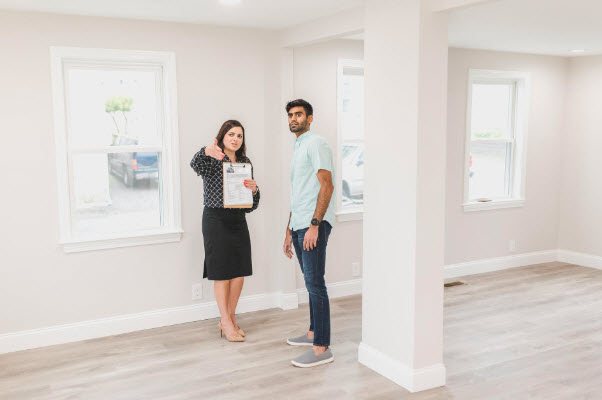 With so many businesses in the real estate space, it can be tough to distinguish your own
company and ensure that you stand head and shoulders above your competition. Whether
you're a corporate employee, a broker, or a real estate agent, you're trying to get your
business ahead of the curve. Today, Great Photography Courses suggests these best
practices to help you advance in the real estate industry.

Form an LLC
While you can run a real estate business as a sole proprietor, you'll be able to secure more
benefits as an LLC, or limited liability company. Plus, forming your LLC can help you stay
organized in terms of your finances. With LLC status, you'll get tax breaks that can help you
save money, and your personal assets will be protected if you run into economic
challenges. If you haven't already registered your business with your state, you can use an
online formation service for this process.
Research Your Competition
How can you learn about your competitors and apply their own techniques to the way you
run your business? Staying current with your research is essential! This is where
networking comes into play. In addition to conducting market research in your area,
making a consistent effort to meet other people in the real estate industry can help you pick
up on your competitors' strategies. RealTrends recommends improving your social media
presence, joining local organizations for real estate professionals, and building strong
vendor relationships with other companies in your industry.

Open Client Communications
When someone is house hunting, they're trying to make a major financial decision on a
relatively short timeline, and they want to know that their real estate agent is looking out
for their best interests. Effective communication is crucial, and if your clients feel that you
aren't responding quickly enough, they may be tempted to work with someone else. Make
every effort to respond to your clients promptly over different communication channels,
including phone calls, emails, and texts.

You can also engage your clients – and potential future ones – through social media. Keep
your followers abreast of new listings, changes in the market, and policy updates that might
affect their choices. You can also use memes as a fun way to convey this information. You
can use a free tool like this one to put together pictures or videos along with text and sound
to share this content. If you want to take better pictures to share instead of relying on stock
photography and basic techniques, look into Great Photography Courses online. The quality
of your pictures can greatly affect your clients' impressions of available real estate.

Manage Client Emotions
Buying property isn't just a financial decision – it's also an emotional decision. Your clients
are trying to make smart choices for themselves and their families, and they might have
highly specific visions of their future that they need you to help them achieve. This means
that you're not just a real estate professional – you've also got to provide emotional
support!

What can you do to help your clients alleviate stress and feel calm during the house-
hunting process? Inman recommends clarifying each step they'll need to take to purchase a
home, listening with empathy, and encouraging clients to get involved with the process by
attending inspections.
Stay Up to Date With Software
Running your business is easy when you have the right software! A customer relationship
management system is a smart investment for real estate professionals. This will help you
keep track of all of your customer leads and keep your sales and marketing data organized.
You won't have to worry about letting a potential sales opportunity pass you by! Look for a
CRM system that was specifically designed with real estate professionals in mind. It will
have all of the features you need to run your business efficiently.

Connect with Your Clients
In a crowded industry, you need to go the extra mile to win clients and grow your business.
Steps like consistent communication and great photography can make the difference
between you and your competition. With these tips, you'll feel confident in your real estate
business strategy.
Photo via Pexels